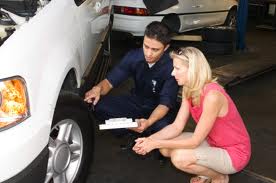 Defend Your Auto Service Operations with Top-Notch Garage Keepers Insurance in Tacoma, Bellevue, Seattle, WA from W Insurance Group
For those who run auto service operations in Tacoma, Bellevue, Seattle, WA, from mechanics to body shops, a robust garage keepers insurance is indispensable. W Insurance Group provides a spectrum of comprehensive insurance policies tailored to the unique risks of the auto service industry. Explore the benefits and features of our coverage below.
For personalized advice, feel free to reach out to us at 253-382-2100, or click here -
Why Garage Keepers Insurance in Tacoma, Bellevue, Seattle, WA is Essential
Garage keepers insurance acts as a protective layer against potential financial losses due to damages to customer vehicles while in your care, custody, or control. Whether vehicles face damages due to fires, theft, vandalism, or weather events, W Insurance Group offers policies to safeguard your business from potential liability.
Core Aspects of W Insurance Group's Garage Keepers Insurance
Our policies are crafted with the unique needs of auto service providers in mind. Key coverage components include:
Collision Coverage
Covers damages to customer vehicles due to collision incidents while they're in your care.
Comprehensive Coverage
Protection against damages from non-collision events like fire, theft, or natural disasters.
Liability Coverage
Protection if your actions lead to damages or injury.
Medical Payments
Covers medical costs if someone gets injured at your business premises.
Choose W Insurance Group for Your Garage Keepers Insurance in Tacoma, Bellevue, Seattle, WA
With years of expertise, W Insurance Group has become the go-to provider of garage keepers insurance in Tacoma, Bellevue, Seattle, WA. Our comprehensive policies, competitive rates, and commitment to client satisfaction make us the preferred choice for numerous auto service businesses.
Get a Quote for Garage Keepers Insurance from W Insurance Group Now
If you're seeking a reliable insurance policy tailored to your auto service operation, W Insurance Group has you covered. Contact us today at 253-382-2100 for a personalized quote.
Request your quote online by using our quote request form. With W Insurance Group, rest assured your auto service business in Tacoma, Bellevue, Seattle, WA is protected with the best insurance coverage!