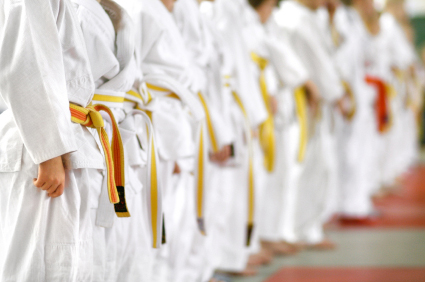 Martial Arts Studio Insurance. Quality Coverage At Great Rates.
If you are a martial arts instructor or own a dojo in Tacoma, Bellevue, Seattle, WA, you understand the need for comprehensive insurance. W Insurance Group offers tailored martial arts insurance policies, covering everything from liability to equipment protection. Learn how we can help protect your business and students.
For personalized advice, connect with us at 253-382-2100, or explore our quick options - call us at 253-382-2100, or click here:
Understanding the Essentials of Martial Arts Insurance in Tacoma, Bellevue, Seattle, WA
Martial Arts insurance shields you and your business from unforeseen risks such as accidental injuries, property damage, and more. Whether you're an individual instructor or operate a full-scale dojo, W Insurance Group ensures that your specific insurance needs are met at competitive prices.
Highlights of W Insurance Group's Martial Arts Insurance Policies
While the coverage can be customized, here are the commonly included components:
Participant Injury Coverage
Protection from legal claims arising due to injuries to students or participants.
Property Damage Coverage
Insurance for damages to your property or third-party property.
Professional Liability
Covers losses caused by professional errors, omissions, or negligence.
General Liability
General protection against a range of liabilities, including slip-and-fall incidents.
Why W Insurance Group is the Top Choice for Martial Arts Insurance in Tacoma, Bellevue, Seattle, WA?
W Insurance Group is a trusted provider of martial arts insurance in Tacoma, Bellevue, Seattle, WA. With our comprehensive policies and competitive rates, we have become the preferred choice for martial arts professionals. Contact us at 253-382-2100 to find the perfect insurance solution for your needs.
Receive a Tailored Martial Arts Insurance Quote from W Insurance Group Now
Whether you are an individual instructor in need of basic coverage or a dojo requiring a comprehensive plan, W Insurance Group has got you covered. Secure your business's future today. Call 253-382-2100 for your tailored martial arts insurance quote.
Or, simply use our online quote request form for a prompt and hassle-free quote. At W Insurance Group, our aim is to support martial arts professionals in Tacoma, Bellevue, Seattle, WA with top-tier insurance plans!