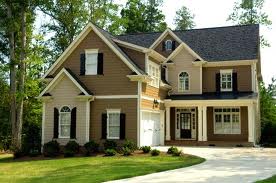 Homeowners Insurance. Quality Coverage At Great Rates
Understanding homeowners insurance can seem overwhelming, but not in Tacoma, Bellevue, Seattle, WA with W Insurance Group! Here, you're more than a policyholder; you're a cherished member of our community. Let's unfold the layers of homeowners insurance, explore the common claims covered, and understand how you can start your journey with us.
Why Homeowners Insurance?
Homeowners insurance is not just a legal requirement; it's your financial safety net against unexpected incidents. It safeguards you against the financial burden associated with damages, losses, and liabilities that can occur due to unforeseen events.
Typical Claims Covered
With W Insurance Group, we cover a spectrum of claims to offer you peace of mind in Tacoma, Bellevue, Seattle, WA. Let's discuss some of the common claims:
Fire and Smoke Damage
Protects against damages caused by fire and smoke to your home and personal property.
Wind and Hail Damage
Covers damages to your property caused by windstorms, hurricanes, and hail.
Liability Protection
Offers coverage if someone is injured on your property or if you're responsible for damages.
Importance of Adequate Coverage
Choosing adequate coverage is pivotal. Opting for lower premiums can seem enticing, but inadequate coverage can lead to significant financial distress during calamities. W Insurance Group is here to help you find the right balance, ensuring optimal protection within your budget. Discuss your needs with us at 253-382-2100 or visit our FAQ page for more information.
Getting Started with W Insurance Group
Initiating your homeowners insurance with W Insurance Group is as seamless as living in Tacoma, Bellevue, Seattle, WA. Our approach is customer-focused, aiming to keep you informed and confident throughout the process. Whether you are a first-time buyer or considering a switch, we are here for you!
Heartfelt Assistance
We put your needs and preferences first, assuring a smooth and personalized experience.
Extensive Coverage
Our extensive plans offer comprehensive coverage catering to diverse needs and financial plans.
Round-The-Clock Support
Our devoted team is at your service 24/7, addressing all your inquiries and worries promptly.
At the End of the Day
Homeowners insurance with W Insurance Group in Tacoma, Bellevue, Seattle, WA is more than a protective layer; it's your companion in safeguarding your sanctuary against financial uncertainties. As you relish the serene lanes of Tacoma, Bellevue, Seattle, WA, feel secure knowing that you have a reliable partner. For tailor-made advice or any queries, contact us at 253-382-2100 or visit our FAQ page. We are here to assist you every step of the way!
Ready to secure your haven with our services? Please fill out our online quote request form